We have recently uploaded some articles exposing the scam which may be introduced as merely 2% increase in Basic Pay. In one of those articles, we have discussed three options which can be explored by UFBU. One of these options was bad for everyone, whereas second was OK only for few, whereas third option can be good for most of the bankers.
One of our readers have put these options in a poster shape and sent us the image. We are putting below the nice poster and thank the creator of the same so that you too can enjoy the same.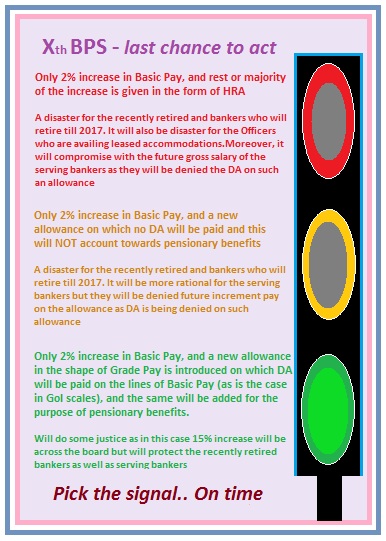 .
You can give your feedback / comments about this Article. Please give only relevant comments as irrelevant comments are waste of time for yourself and our other readers.
blog comments powered by